On 2nd February, i2Cool Ltd was invited to attend the 2023 Xishan Hong Kong fellow-townsman symposium. In the presence of Henry Tang Ying-yen, the former Chief Secretary for Administration of the Hong Kong Special Administrative Area, and other dignitaries,i2Cool and Xishan signed a 120-million-yuan strategic partnership agreement. To assist i2Cool with the implementation and market expansion of energy-saving technology, Xishan will also offer a business network, research and development facilities, facilities, and production spaces.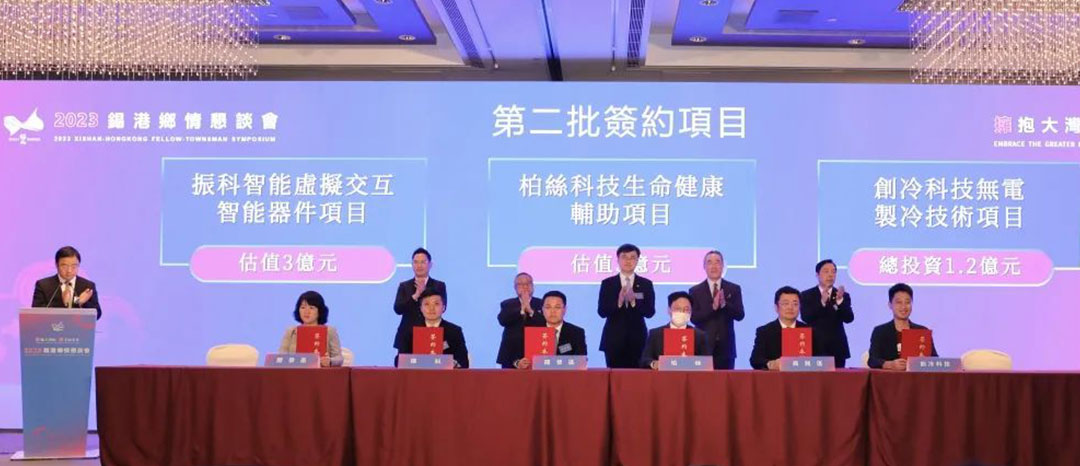 Both parties will uphold the shared vision of creating a sustainable city and collaborate to encourage the development of eco-friendly, low-carbon, and energy-efficient technologies. Xishan will help speed the general implementation and market expansion of i2Cool's novel technologies to contribute favourably to the realisation of the carbon neutrality target.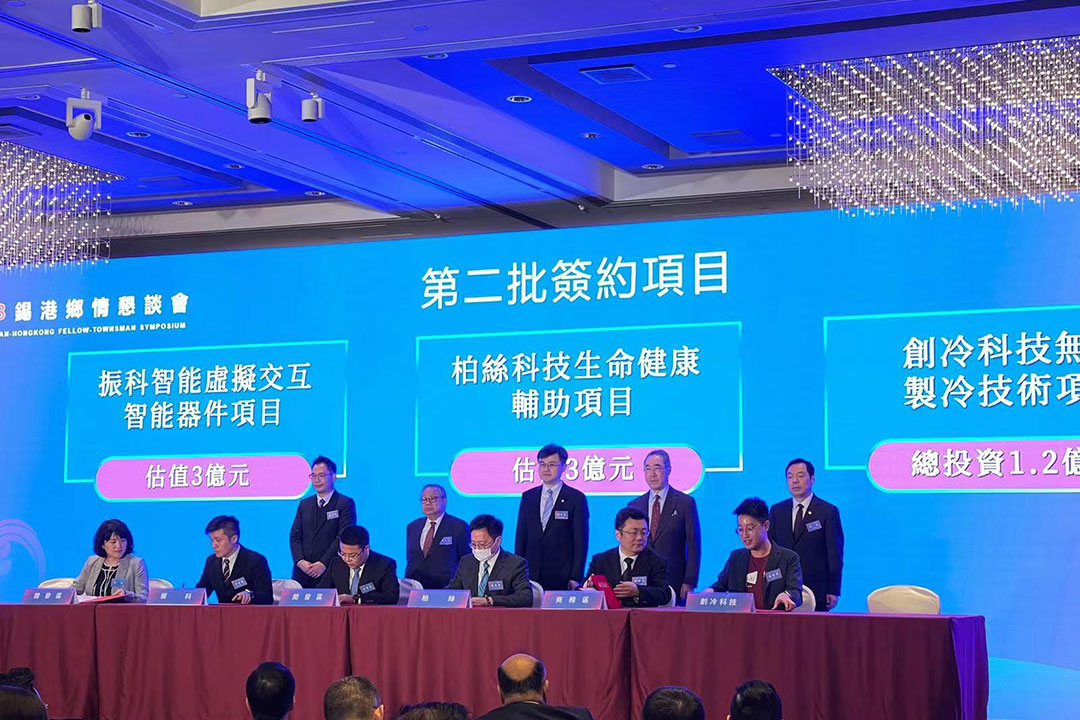 Together with more than 120 Hong Kong townspeople, people in business, and professors, i2Cool attended the inauguration ceremonies of the Hong Kong Xishan Fellowship Association, the opening ceremony of talented overseas returnees' communication base, and the launching ceremony of the joint construction of Xishan and Hong Kong to usher in a new era of comprehensive cooperation between Hong Kong and Xishan District.
i2Cool
i2Cool is a technology startup cultivated by the HK Tech 300 Entrepreneurship Programme of the City University of Hong Kong (CityU) and the Hong Kong Science and Technology Parks Corporation (HKSTP) Incubation Programme. It was co-founded by Dr Martin ZHU, his supervisor Dr Edwin Chi-Yan TSO from the School of Energy and Environment, CityU, and a group of young scientists.
Many countries and areas have targeted realising carbon neutrality by 2050 in response to the acute energy crisis and frequent extreme weather. i2Cool, a company devoted to researching and marketing electricity-free cooling technology, i.e., passive radiative cooling technology, was formally founded in June 2021 to address society's critical needs for an energy transition.Its passive radiative cooling technology achieves outstanding cooling effects without energy or refrigerants by reflecting up to 95% of the sunlight and radiation while efficiently dissipating heat outward in the mid-infrared.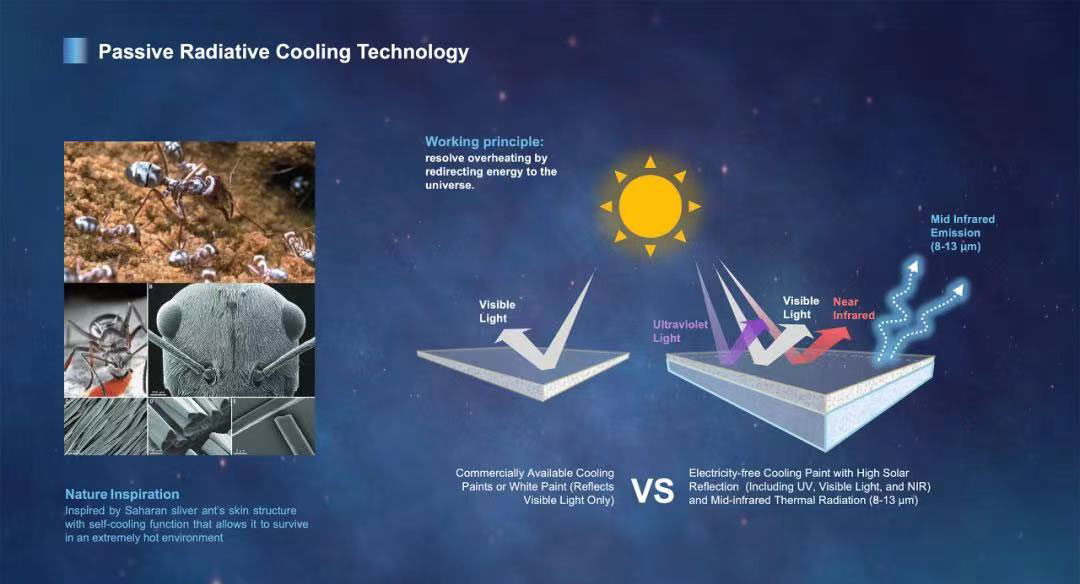 Prior to this, the i2Cool team has been working on passive radiative cooling technology for over six years. After continuous trials and refinements, it successfully transformed the pricey passive radiative cooling technology into a low-cost commercial product. In November 2021, i2Cool launched its first commercial product, iPaint. The results of several projects conducted in Hong Kong show that iPaint can significantly reduce roof surface temperature by up to 40 degrees Celsius and indoor temperature by 5-10 degrees Celsius. Project measurements show that the efficient cooling capacity of iPaint can help reduce the energy consumption of buildings by up to 40%.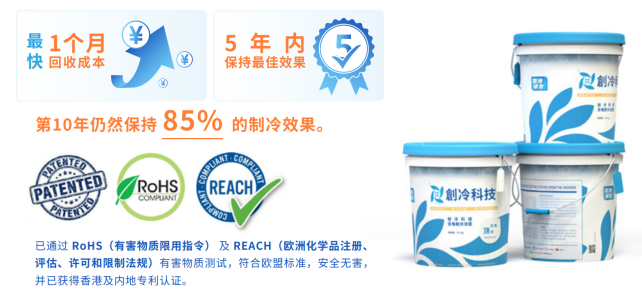 Considering the energy crisis and climate change, every company has to contribute to achieving carbon neutrality. The investment cooperation from Xishan recognises the high technical merit of i2Cool's radiative cooling materials and their broad range of potential applications in the architectural industry. The business expansion will be further expedited with the help of plenty of funds and rich resources. i2Cool Ltd and Xishan will work together to advance China's sustainable development and transition to a low-carbon economy. Plans call for i2Cool Ltd to incorporate cutting-edge energy-saving technologies into everyday life and work towards becoming a national technology enterprise that drives the advancement of world energy-saving technologies.