The final of the "Maker in China" SME Innovation and Entrepreneurship Global Contest 2021-Hong Kong Chapter (SME IEGC HK Chapter) was held today, and i2Cool Limited has won the championship with its project "An Energy-free and Low-cost Daytime Passive Radiative Cooling Paint for Energy Saving in Buildings and Decarbonization"; Cyberport start-up MAD Gaze was the first runner-up with its project "MAD Gaze smart glasses"; and Greater Bay Biotechnology Limited was the second runner-up with its project "Functional Hyaluronic Acid and Innovative Microneedle with wide applications in medicine and cosmetics".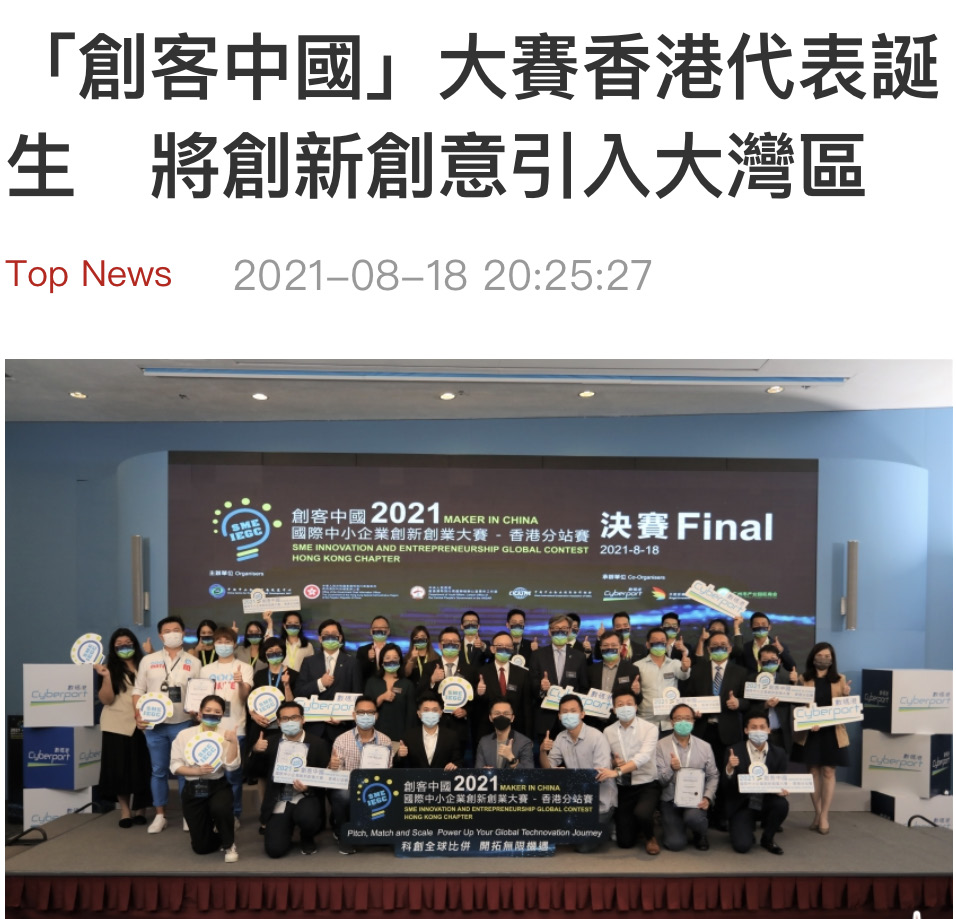 The three teams will represent Hong Kong to compete in the Global Final Contest in the Mainland next month against winners from other overseas chapters: Central and Eastern Europe, ASEAN, Japan, and South Korea, for support to enter the Greater Bay Area market, including business matching with Mainland investors, establishing presences in Mainland entrepreneurship communities and achieving technology transfer.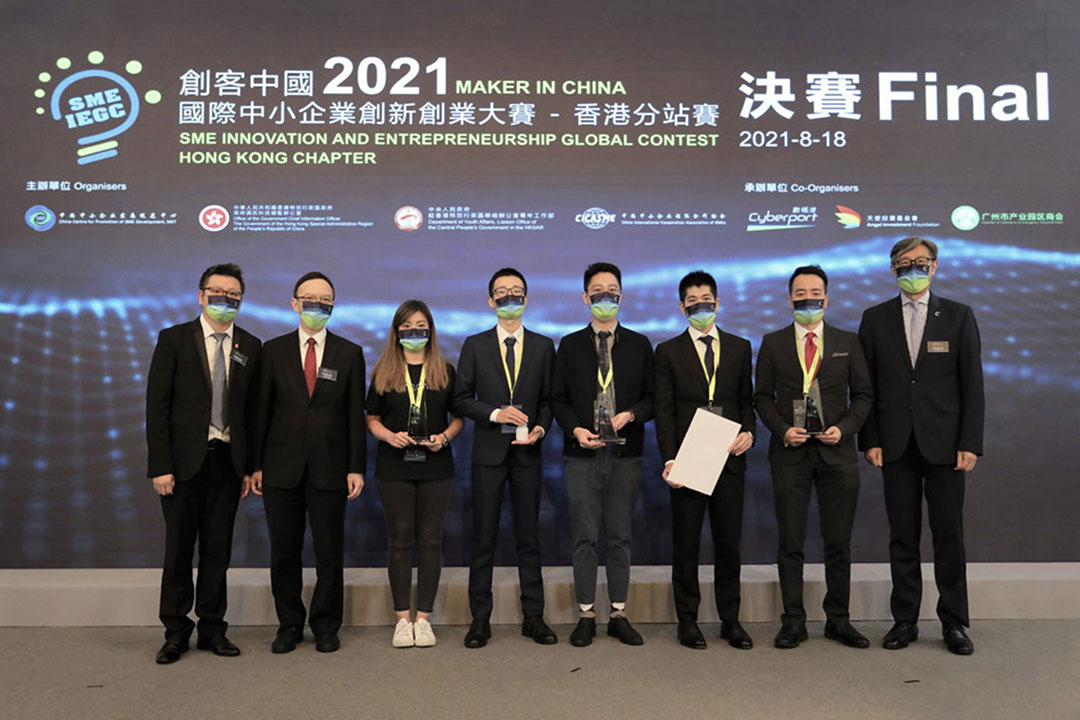 More than 100 teams of contestants were in this contest, the most ever. The contestant's projects have generated 100 patents, yielding 50 successful deal flow sessions to help promising start-ups seek fundraising opportunities.
The 2021 Maker in China - Hong Kong Chapter was co-hosted by the Promotion of SME Development Ministry of Industry and Information Technology of the People's Republic of China, The Government of the Hong Kong Special Administrative Region, Liaison Office of the Central People's Government in the Hong Kong Special Administrative Region-Department of Youth Affairs, and the China International Cooperation Association of SMEs, and co-hosted by Cyberport, the Angel Investment Foundation and the Guangzhou Industrial Park Association.